There is always something new on the market, a wonder oil or treatment that promises to change the way we look after ourselves, and very often these tend to be passing fads. Those that last are the ones that do provide a solution, and usually it is as a natural alternative to chemically derived products. One that has stood the test of time is Jojoba oil, and it remains among the most useful n versatile beauty and cleansing products on the market.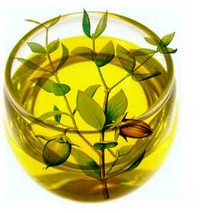 Jojoba oil is derived from a specific shrub – the Jojoba plant – which is found naturally only in Arizona, Southern California and parts of Mexico. The oil is found in the seed of the Jojoba plant and is now regularly farmed and refined. In its unrefined form Jojoba oil has a slight nutty aroma, but once refined for sale and use it is practically odorless. It is a proven safe product, and one that has many used. Its popularity stems entirely from its versatility as a skin cleanser, but there are many more uses for the product. Let's have a look at the uses of Jojoba oil, and why it has become so widely sought after.
Skin Cleansing Properties
Jojoba oil is highly regarded in beauty circles as an agent for cleansing the skin; its natural properties and lack of chemical additions mean it is soft and gentle on the skin, while cleaning effectively. Jojoba oil is widely used as a natural make up remover – just a few drops on cotton wool are enough to allow for efficient use – and also, in the same way, for cleaning the skin. It is particularly useful to people with dry skin, as its natural moisturising properties are well known. The oil is also used for keeping the hands and feet soft and healthy, as it allows the pores to remain clean and breathe effectively. Used after a bath Jojoba oil helps keep the skin and pores clean and healthy and is a soothing addition to the skin.
Massages and Soothing
One of the most important aspects of Jojoba oil is that it has no fragrance; fragrant oils are often used in massages but, in fact, they are not the most effective. This is because fragrances in oils are often caused by chemicals which are not kind to the skin. Jojoba oil is the perfect massage oil, being kind to the skin and leaving the pores refreshed and skin well-oiled and soft; it is used widely by professionals, and is equally used in the home. For a full scalp massage, an enjoyable and life-enhancing experience, Jojoba oil makes perfect sense and has the desired effect, leaving you relaxed and refreshed after your massage. For the same reasons the oil makes an excellent addition to any bath, and can be used in showers too.
Hair Conditioning and Protection
The natural properties in Jojoba oil also make it an ideal hair conditioner. Take a small amount of Jojoba oil – it is potent so large amounts are not necessary – and concentrate on massaging it into the tips of the hair. The trick is to leave it for a good few minutes to work its magic. Once satisfied, shampoo the oil out and it will leave the hair smooth, soft and protected. Some people leave the oil in, having massaged it into place after washing, and this can have the effect of smoothing the hair if it has a tendency to be lively. Massaging Jojoba oil into the tips of the hair also helps with split ends. Another use for Jojoba oil with the hair is in protecting it from the chlorine and salt that can be found in swimming pools and the sea; a small amount applied before entering the water can be very useful indeed.
Cuticles and Lip Conditioning
Jojoba oil is very kind to the skin, especially in the sensitive areas, which makes it extremely useful for people who have dry lips. If you use a lip balm regularly you may find it is chemically formulated: Jojoba oil is entirely natural, and makes for an excellent lip balm substitute, especially when used as an overnight treatment. Furthermore, rough or dry cuticles also benefit from the soothing effects of Jojoba oil, and it is known to protect nails too. Used at least once a day it can be a very useful element for nail and skin care.
Jojoba Oil for Men
It is not only the ladies who can benefit from the many properties of Jojoba oil: men with dry skin or and troublesome hair can also use this wonderful oil in the ways described above, but it is also very often used in shaving. Used in conjunction with – and beneath the regular shaving cream it has the effect of softening the skin, allowing for smooth and trouble-free shaving and less chance of razor-burn. The effect of soft and smooth skin afterwards means a shave that is closer than ever before. Add to the skin after shaving to make sure the skin remains soft and perfectly conditioned.
Use with Other Oils
If you use a favorite essential oil – Tea Tree oil, for instance, or Lavender – mix in a few drops of Jojoba oil for added soothing effect. The Jojoba is a perfect carrier, being odor free and natural, and helps to bring about the overall smoothness and softness you desire.
Jojoba oil really is a very versatile and usable product, and its natural origin makes it much more applicable in beauty and health terms. For people with very dry skin it can be used to help alleviate the problem, and there have been instances of eczema sufferers reporting it to be helpful. Whether you use it as a bath oil for that added soothing effect, as a massage element or simply as a skin cleanser the benefits are many, and we can't stress how much the natural origins of this oil make it an appealing product. Try Jojoba oil for yourself, and reap the benefits of smooth, soft skin, clean open pores and the soothing effects all round.